Haha whoops I indirectly sent Solaris puns for Jacq's birthday despite being told not to
Laundromoths part 2

(ID pending, will edit it in once I've found out what species it was)
E: is Samia cynthia, the Ailanthus silkmoth.
Shield bug of some description, late instar
Laundromoths part 2
(ID pending, will edit it in once I've found out what species it was)
Real life laundromat volcarona
This is way late for Dailybirdbeast's Guest Birdbeast week but I wanted to give it a go anyway in this tar pit of a desk week at work. Creature design is really hard guys so have a fantail reatiner-type critter.
Based off Rhipidura fuliginosa, the New Zealand fantail.
423

Plays

Metropolis

Faded Paper Figures
Bwahahaha I didn't catch on first read that I was blogging The Experience in Seedy's comic mid-fight
These are all Brilliant
what the actual fucking shit Sruixan
There's something uplifting about having a festival, symbolic of slaying a giant snake by throwing firecrackers down its throat, to mark the completion of my first year in Japan. Here's to an equally-excellent second.
Finally got a real mirror, time to show off my terrifying spiderhands
Substitute Plush at the Tokyo Pokemon Center
(via trueculprit)
Surfing the blastwave to pixel hell
(1x)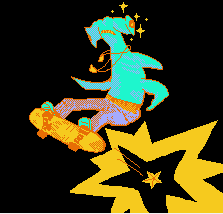 jfc the cops shot and killed another black man in St. Louis
He had a knife and was a suspect in a robbery immediately beforehand but they still shot him instead of disarming him
How the fuck is it that girls probably learn better self-defence for dealing with this shit (because in rape culture, you gotta defend yourself or it's your fault) than cops???